Croatia is known all over Europe for it beautiful islands and beaches, its well preserved medieval villages and towns, natural parks, lakes and waterfalls.
Are you planning your next holidays in this natural and urban getaway? Follow our guide to choose what to see and how to organise your trip to Croatia!
Do you want to treat yourself with a dinner in the chicest restaurant in town during your stay in Croatia? Save some money on your hotel with the best Hotels.com Discount Codes!
Istria
Our journey starts in Istria, a peninsula right next to Italy, famous for its gastronomy and its cured meat, ham in particular. The unforgettable stops in Istria are Rovinj and Pula.
Rovinj is the city of cultural events and art, especially in summer. Among the events you cannot miss are Rovinj Night and Grisia, an open-air art exhibition that encompasses the entire city.
Pula is famous for its magnificent arena, which hosts some of the best concerts in the world thanks to its unique frame.
The most beautiful islands in Istria are the Brijuni archipelago, with its 14 islands  national park.
Dalmatia
The coast of Dalmatia is a scenic area, and the shore is adorned with islands and islets, from Spalato to Zara.
Half way through the coast you will find Dubrovnik, with its well-preserved medieval walls, and Lokrum's islet. Once you reach Zara, you can visit the fascinating old town or embark to explore the unspoiled Kornati islands, 140 completely uninhabited islands and rocks.

Right in front of Zara, connected by a bridge, there is an island known as the garden of Zara (Ugljan). Facing Lesina, in the Zadar archipelago, you will find the Spalmadori Islands. These islands are inhabited only during the summer.
In ancient times, especially during the Roman Empire, the islands were inhabited and populated, with beautiful villas and residences, and this area was probably used for holiday purposes.
Plitvice Lakes
The Plitvice Lakes National Park is the largest natural park in Croatia.
It protects the 16 lakes, the channels and the waterfalls that connect them. The lakes are spectacular in May and June, when they are loaded with water and their color is even more incredibly intense.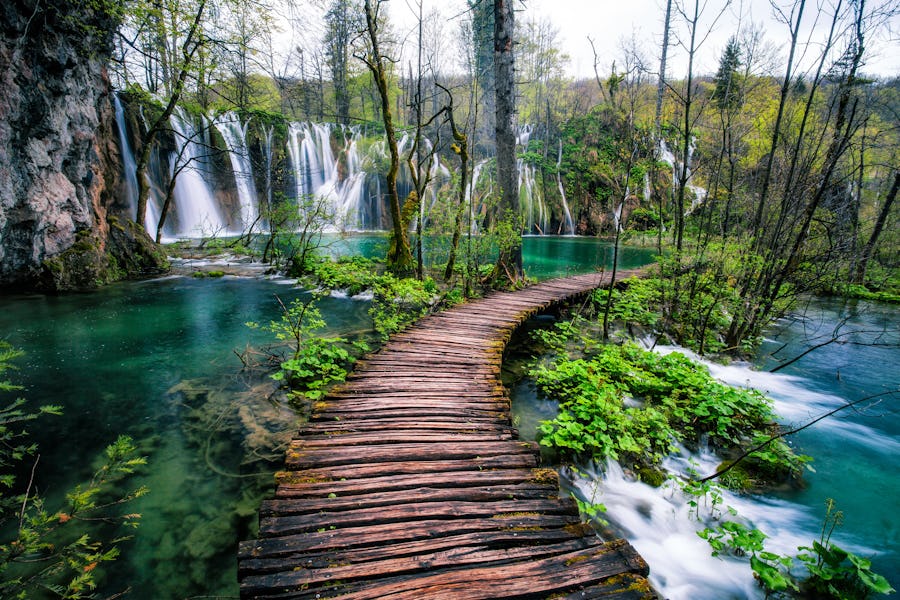 The different paths wind up on wooden walkways, which are well-marked and require from 2 to 8 hours to walk through. You can also take advantage of one of the many lake tours.
Croatian Islands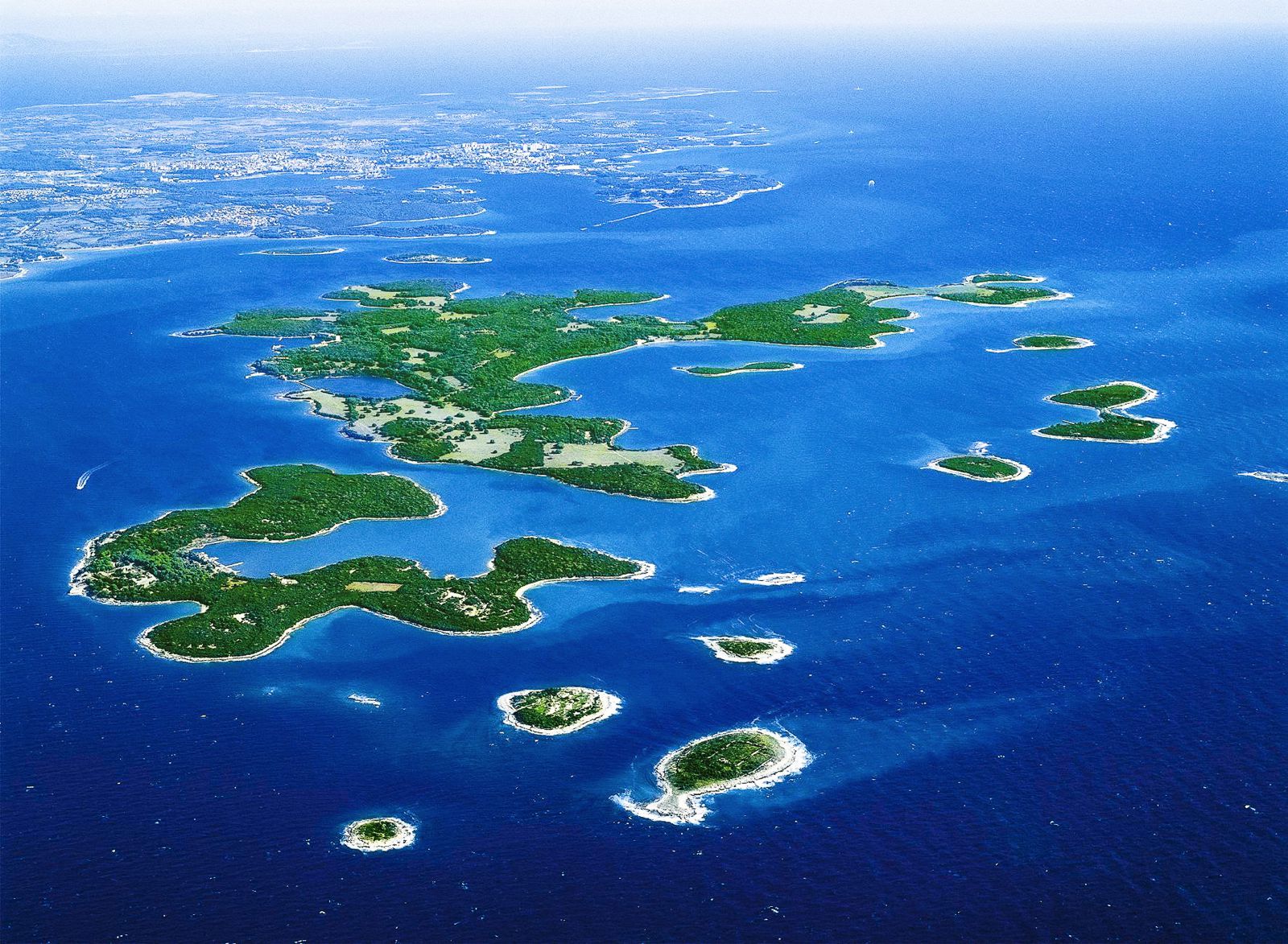 Korkula is the island of folklore and tradition.
Pag is the island of entertainment, Vis offers intact nature and ecotourism.
The islands of Kvarner, with Cres, Losinj and Krk, are the islands of culture and gastronomy, but they also offer beautiful beaches.